BLU Dumpster Rental Prices
You need a dumpster to handle the overflow from your remodel, downsizing, or cleanout. The question is: How much should you pay for it? BLU Dumpster rubber wheel dumpster rental prices are always billed at a flat rate, so there are never any surprises. You get exactly what you pay for: a top-notch product and service, and someone else to haul away all your junk.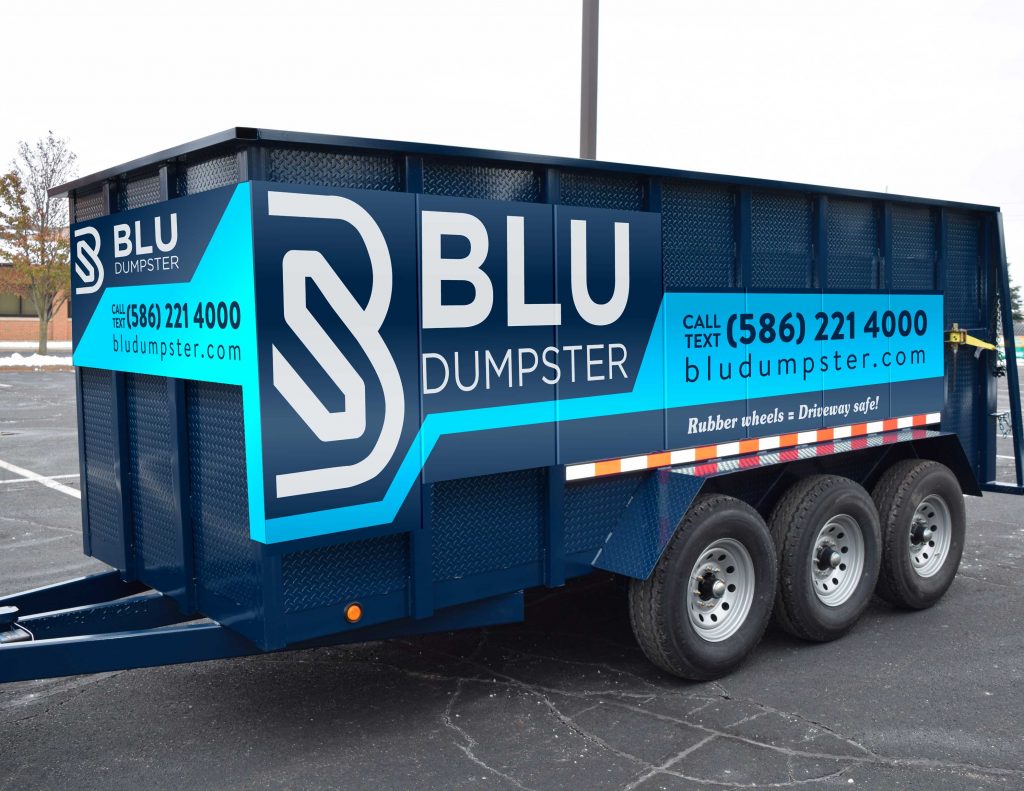 Flat-Rate Dumpster Rental in Michigan
Rent the dumpster size you need at a price that's fair and never changes. The cost of every flat-rate BLU Dumpster rental includes:
Free delivery
Free pick-up
Disposal fees
A clean, empty dumpster ready for you to use

There are no hidden or unexpected charges. Guaranteed.
Why BLU Dumpsters Are Worth Their Price
BLU Dumpster is proud to stand out from the crowd by delivering a top-quality dumpster with the following advantages:
Rubber tires that don't damage your driveway
Carefully parked, never dropped or dragged
Sturdy with locking wheels to prevent rolling
Just the right size for home cleanup needs
Attractive, clean, and non-imposing
Ideal for small spaces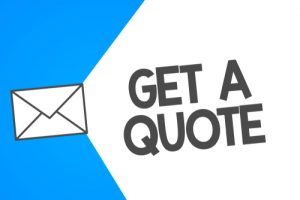 The perks don't stop there.
BLU Dumpster is dedicated to customer satisfaction, and we guarantee the highest level of service:
Scheduled drop-offs and pick-ups. We show up when we say we will.
Flexible drop-offs and pick-ups. In case your schedule changes at the last minute.
Free delivery. Flat rate, remember?
Free pick-up. It's all built into the price, including disposal fees.
Convenience. Always ready when you are.
Reliability. There when you need us, gone when you don't.

Rent a temporary dumpster in the size you need for as long as you need it. You don't even have to be home when we arrive or depart – just tell us where you want your dumpster and when you want it to disappear.
What We Need to Know About Your Project
When you contact BLU Dumpster to discuss your project, we'll have some questions for you. Be prepared to share details about:
The types of items you're throwing out
Approximately how much stuff you're tossing (How many pick-up truck beds could you fill with our trash?)
Where you want us to park the dumpster
How long you need the dumpster rental
Contact BLU Dumpster for a free quote.
Convenience Is Always Worth the Price – Especially When It Comes to Trash
With BLU Dumpster, you pay for convenience. The only place you carry your trash or demo materials is to the dumpster – we take care of the rest.
Save yourself multiple trips to the dump and avoid fights with your trash service about what they will and won't haul away. Rent a BLU Dumpster for easy, convenient clean-up.
Contact us today to get your free quote & get Rubber Wheel Dumpster Rental Prices. schedule your BLU Dumpster Rental Today