Dumpster Rental in Fraser
Searching for Dumpster Rental Near Me?
Call us today for a dumpster rental quote.
We are no strangers to cheap dumpster rental.
We've got you covered – call now for cheap dumpster rental!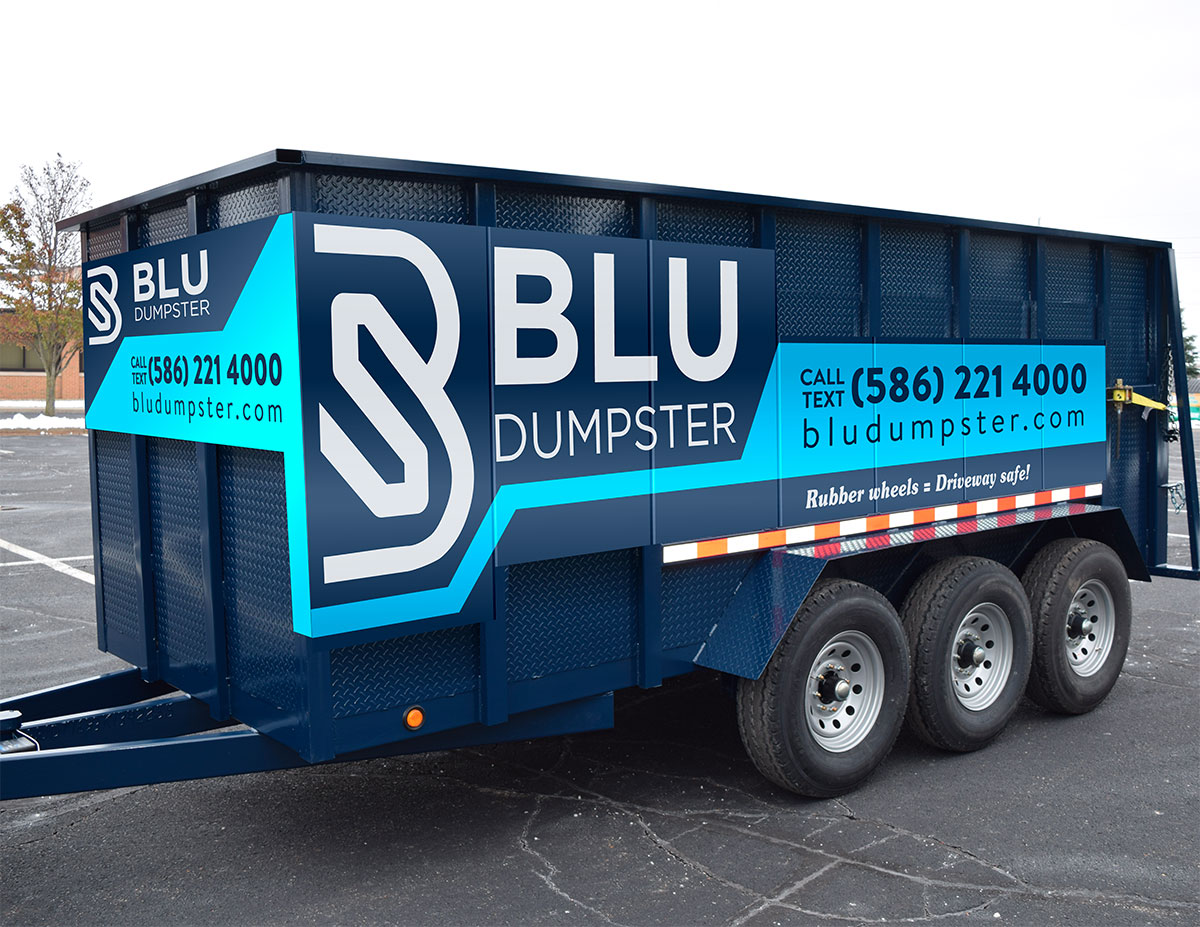 Fraser Dumpster Rental
When you've taken on a project like a remodel or a renovation there are plenty of problems you're going to come across. Getting rid of waste shouldn't be one of them. Blu Dumpster Rental provides rubber wheel dumpsters across southeastern Michigan. With competitive pricing and prompt delivery, Blu Dumpster makes the project clean up a breeze!
Renting a dumpster can save you time when it comes to repeated pickups or trips to the garbage dump. Your city may not be willing to pick up some of the items that you set out on the curb. Or, they may take it, but later find you for improper disposal. Blu Dumpster can help you handle your special waste needs and help ensure that your project goes smoothly.
Steps to Take When Renting a Dumpster

Think about how much waste you need to dispose of. It's important to pick the right size dumpster. At Blu Dumpster rental our 10 cubic yard dumpsters are equivalent to four pickup truck loads.
Get multiple quotes. Contact a couple of different disposal companies for pricing information, as well as availability.
Set up a delivery date and provide the rental company with proper site information. Roll off dumpsters are extremely large, but rubber wheel dumpsters are smaller and will fit easily into most driveways.
Once you've filled the dumpster, call your dumpster rental company and let them know you are ready for pick up. Most companies require 24-hour notice to pick up the dumpster up and take it to the nearest landfill.
Benefits of renting from Blu Dumpster Rentals:
Flat rate billing
Easy and flexible scheduling
Clean and attractive dumpster
Free delivery and quick pick-up
Convenient and reliable
Get a free quote! Call our text us at (586) 221-4000 for Blu Dumpster Rental Prices!
Helpful Resources in Fraser:
Fraser City Hall
33000 Garfield Rd
Fraser, MI 48026
(586) 293-3100
Fraser Police Department
33000 Garfield Rd
Fraser, MI 48026
586-777-6700

Fraser Fire Department
33000 Garfield Rd
Fraser, MI 48026
(586) 293-2000
Ascension Macomb-Oakland Hospital – Warren Campus
11800 E Twelve Mile Rd
Warren, MI 48093
(586) 573-5000
Fraser Public Library
16330 E 14 Mile Rd
Fraser, MI 48026
586-293-2055
Fort Fraser
17075 Anita Ave
Fraser, MI 48026
(586) 296-8483
For more information about a driveway safe, rubber wheel dumpster rental near me, call (586) 221-4000.