Dumpster Rental in Troy
Searching for Dumpster Rental Near Me?
Blu Dumpster Rental
2272 Highbury Dr
Troy, MI 48085
(248) 728-6700
Call us today for a dumpster rental quote.
We are no strangers to cheap dumpster rental.
We've got you covered – call now for cheap dumpster rental!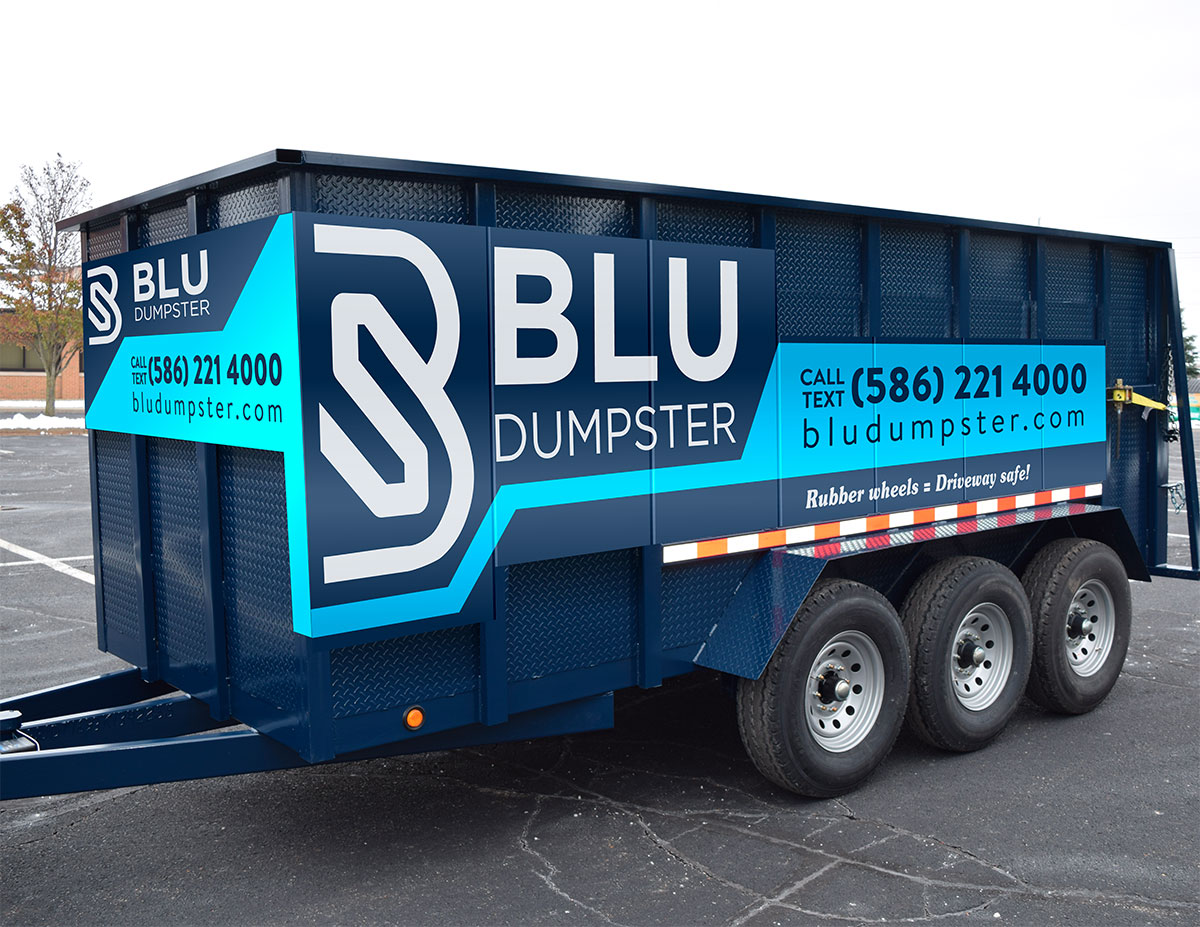 Troy Michigan Driveway Safe Dumpster Rental
So, you've decided to get rid of the things that aren't bringing you joy. But, what do you do with all that stuff? Renting a driveway safe dumpster can make your cleanup process easy and painless. Blu Dumpster Rentals is a dumpster delivery and pick up service provider that offers a cost-efficient and time-saving option when it comes to getting rid of junk.
Our Troy Blu Dumpster Facility is located at:
Blu Dumpster Rental
2272 Highbury Dr
Troy, MI 48085
(248) 728-6700
A home cleanup project usually generates more waste than most people expect. You could fill up your car or truck and haul it all to the local dump yourself. But that can be pretty time consuming. It's also possible to damage, dent, or scratch your own vehicle in the process.
You could put all of your junk on the curb and hope your garbage collector will take it away. However, some cities and townships have limits on the number of items they will take. As well as the type of items they will take. Blu Dumpster rentals are perfect for all nonhazardous waste. This includes furniture, appliances, yard waste, brick or stone, roofing materials, and renovation debris.
Now that you realize you need a dumpster. You have to decide which kind to rent. You've probably seen, or heard, roll off dumpsters being dropped off in your neighbor's driveway. They're usually quite large, and while they get the job done, they often break or crack the concrete. Eliminate the hassle, and the damage that can be left behind, by renting a driveway-safe dumpster with rubber-wheel tires from Blu Dumpster rentals.
Benefits of renting from Blu Dumpster Rentals:
There are a number of benefits to renting a rubber-wheel driveway safe dumpster for your home cleanout or renovation project including:
Flat rate billing
Easy and flexible scheduling
Clean and attractive dumpster
Free delivery and quick pick-up
Convenient and reliable
Get a free quote! Call our text us at (586) 221-4000 for Blu Dumpster Rental Prices!
Helpful Resources in Troy, Michigan
City of Troy
500 West Big Beaver Road
Troy, MI 48084
(248) 524-3300
Troy Police Department
500 W. Big Beaver Rd
Troy, MI 48084
(248)-524-3443
Troy Fire Department
1019 E. Big Beaver Rd
Troy, MI 48083
(248)-524-3419
Oakland County Health Division
1200 N Telegraph Rd.
Pontiac, MI 48341
(248) 858-1280
Troy Public Library
510 W Big Beaver Rd
Troy, MI 48084
(248) 524-3538
Beaumont Hospital
44201 Dequindre Rd.
Troy, MI 48085
(248) 964-5000
Troy Family Aquatic Center
3425 Civic Center Dr
Troy, MI 48083
(248) 524-3514
For more information about driveway safe, rubber wheel dumpster rental near me, call (586) 221-4000.