Dumpster Rental in Roseville
Searching for Dumpster Rental Near Me?
Call us today for a dumpster rental quote.
We are no strangers to cheap dumpster rental.
We've got you covered – call now for cheap dumpster rental!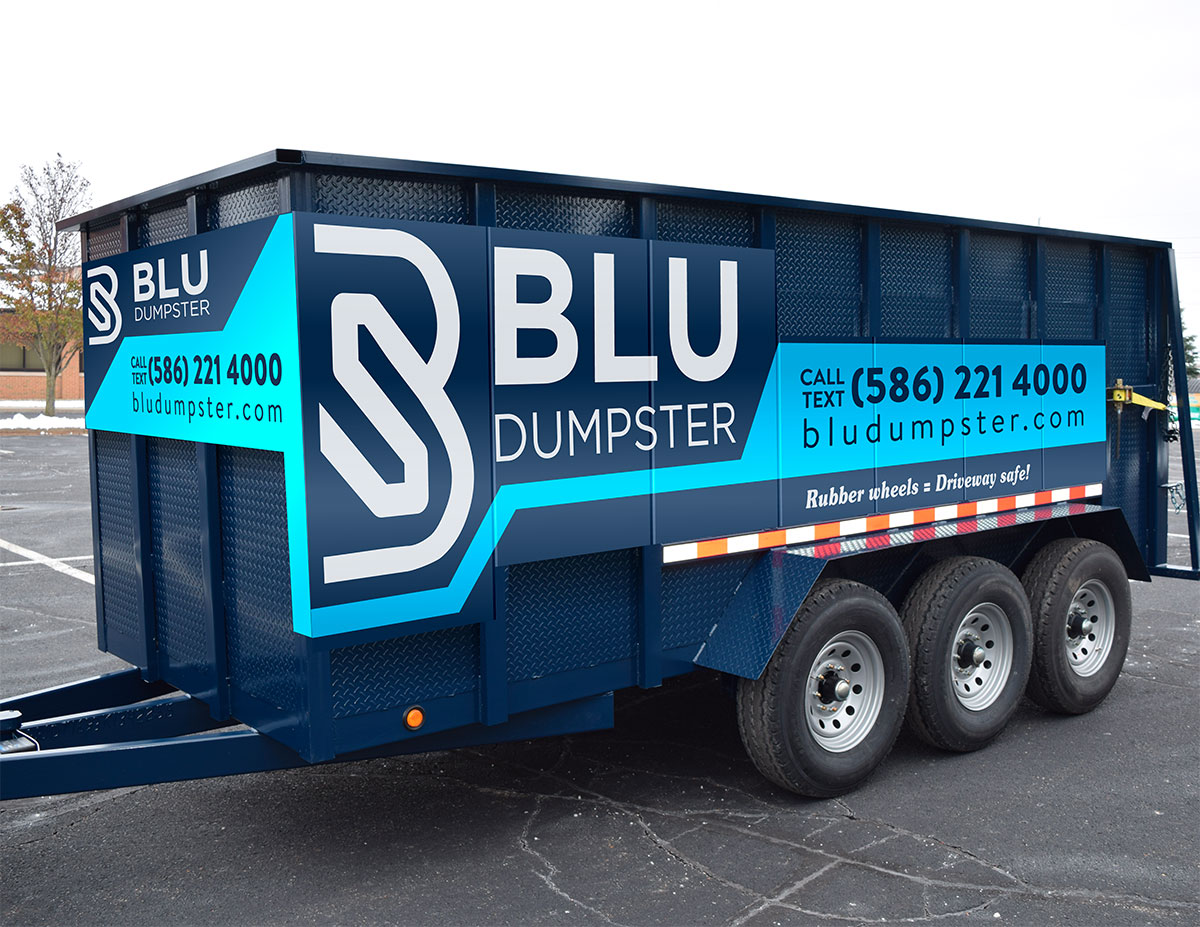 Roseville Dumpster Rental
Moving? Renovating? Spring cleaning?  If you're trying to figure out what to do to with all your stuff, then consider renting a dumpster. Appliances, furniture, household items, leftover tiles, drywall, bricks can all be easily disposed of by renting a dumpster. Blu Dumpster driveway safe, rubber wheel dumpsters are the perfect choice when it comes to helping you cut the clutter FAST.
Donate:
Old clothes and anything that you haven't worn in the last 18 months is a good place to start when deciding what to keep or donate. Check your local Goodwill or Salvation Army for article restrictions. Depending upon how many items you have, it might be worth it to schedule a pickup.

Ready to ditch the toys? Donated dolls, games, building blocks, etc. should be clean, safe, complete, and in relatively good condition. Don't try and pass off a Barbie with one arm or a Candy Land games that's missing pieces. If you've got items in less than stellar condition, you might just want to toss them.

If you've read it once, it can probably go. If you're up for a garage sale, then you can try selling your old books. The general rule is $1.00 for hardcovers and 50 cents for paperbacks. Or donate them to your local library or a nearby senior living facility. They'll be glad to have them!
Recycle:
Unread magazines and newspapers can be bundled up and recycled. Anything you haven't read within a week of receiving it can probably go.
Toss:
Food – Anything past the expiration or "best if used by" date should be tossed. Not sure how long something has been hanging around? Kiss it goodbye. Nothing is worth getting sick over.

Medications lose their potency over time, which can actually be dangerous. Many local communities will host drug collection drives once a year, so meds can be safely disposed of.

Paint: Partially used cans of paint or stain can be tossed. Check with your local disposal center regarding their recommendations for disposal. NEVER pour toxic materials down the sink or in the toilet.
Blu Dumpster Rentals can handle anything that you want to toss. Our 10-yard dumpsters are equivalent to approximately four pickup truck loads. Unlike roll off dumpsters, they are easy to maneuver and won't harm your driveway.

Benefits of renting from Blu Dumpster Rentals:
There are a number of benefits to renting a rubber-wheel driveway safe dumpster for your home clean out or renovation project including:
Flat rate billing
Easy and flexible scheduling
Clean and attractive dumpster
Free delivery and quick pick-up
Convenient and reliable
Get a free quote! Call our text us at (586) 221-4000 for Blu Dumpster Rental Prices!
Helpful Resources in Roseville, Michigan
Roseville City Hall
29777 Gratiot Ave
Roseville, MI 48066
(586) 445-5440
Roseville Police Department
29753 Gratiot Ave
Roseville MI 48066
(586) 775-2100
Roseville Fire Department
18750 Common road
Roseville MI 48066
(586) 447-4582
Roseville Library
29777 Gratiot Ave
Roseville MI 48066
(586) 445-5407
For more information about driveway safe, rubber wheel dumpster rental near me, call (586) 221-4000.