Dumpster Rental in Macomb
Searching for Dumpster Rental Near Me?
Call us today for a dumpster rental quote.
We are no strangers to cheap dumpster rental.
We've got you covered – call now for cheap dumpster rental!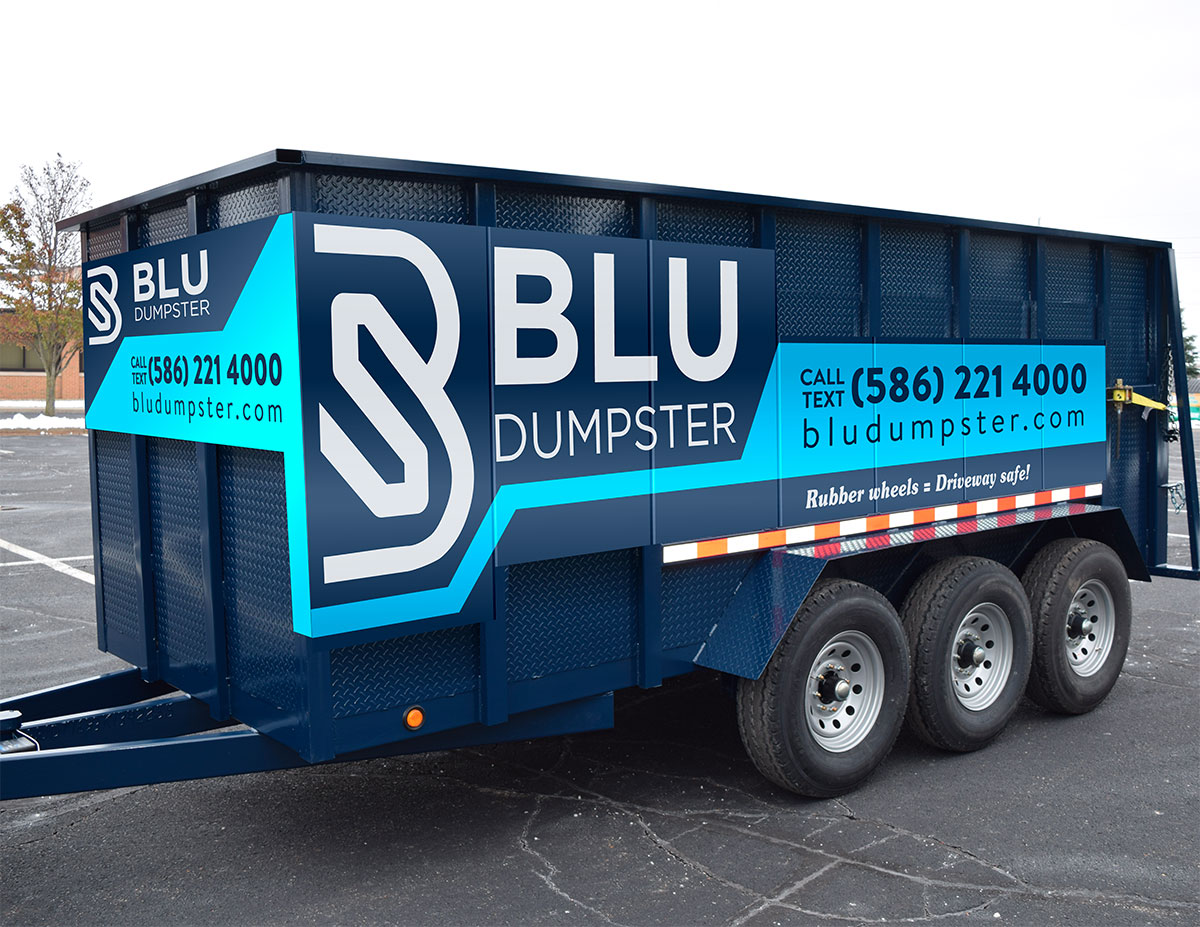 Macomb Township Dumpster Rental
Is your house bursting at the seams? Do you have junk, junk, and more junk? If you're ready to rid yourself of the clutter, then you may be in a need of a temporary dumpster to rent. Blu Dumpster is a rubber wheel, driveway safe dumpster rental company with locations across the Metro area. Whether you're ready to clean out your basement or contemplating a whole house purge, Blu Dumpster Rentals can help!
Tips for Decluttering Your Home
It's not always easy to let things go. You're attached. We get it. You've got memories and it's especially hard to let go of items that remind you of the past. Here are a few tips to help you get started on the cleanout process.
Set Goals
Before you get started, you'll want to plan and set goals. Think about the top couple of rooms in your home you want to tackle. Consider doing one room at a time. Take into account that basements and garages will take a lot longer to clean out.
Create a System
The three-box method is one of the most popular methods when it comes to sorting. Start with three boxes and label them as follows: Keep, Toss, and Donate. Now start sorting your stuff.
Rent a Driveway Safe, Rubber Wheeled Dumpster
Renting a temporary dumpster is an easy and stress-free way to get rid of larger household items, as well as tons of small items. Instead of dragging everything to the curb and hoping that your city garbage collectors will take it away, contact Blu Dumpster to deliver a top-quality, rubber wheel dumpster that can be easily parked in your driveway.
Put what you're keeping back.
Once you've decluttered, then you can put your room, garage, or basement back together. Invest in dividers, drawer organizers, or small baskets to keep everything neat and organized.
Benefits of renting from Blu Dumpster Rentals:
Flat rate billing
Easy and flexible scheduling
Clean and attractive dumpster
Free delivery and quick pick-up
Convenient and reliable
Get a free quote! Call our text us at (586) 221-4000 for Blu Dumpster Rental Prices!
Helpful Resources in Macomb Township
Macomb Township
54111 Broughton Road
Macomb, MI 48042
(586) 992-0710
Macomb County Sherriff's Office
43565 Elizabeth Rd.
Mt Clemens, MI 48043
(586) 469-5151
Macomb County Fire Department
16820 25 Mile Road
Station #4
Macomb, MI 48042
(586) 677-1262
Henry Ford Macomb Hospital
15855 19 Mile Road
Clinton Township, MI 48038
(586) 263-2300
Clinton Macomb Public Library
40900 Romeo Plank
Clinton Twp., MI 48038
(586) 226-5020
Macomb Township Recreation Center
20699 Macomb Dr,
Macomb, MI 48042
(586) 992-2900
For more information about a driveway safe, rubber wheel dumpster rental near me, call (586) 221-4000.